Back in September I got a refund on something I bought on
Etsy
, and so I took that opportunity to buy something fun that I otherwise would not have justified. So I went pattern crazy and bought three really fun patterns for Micah. I had owned my sewing machine for all of ten minutes and just dove right in.
Sort of. I kept forgetting I had the patterns every time I went to the fabric shops. Nice.
So when I got a $25 gift card for an early Christmas gift, I took it straight to Joanne's and went crazy! I bought the material and notions for 5 projects, including the
Sailor Jacket
from
Yeppar
.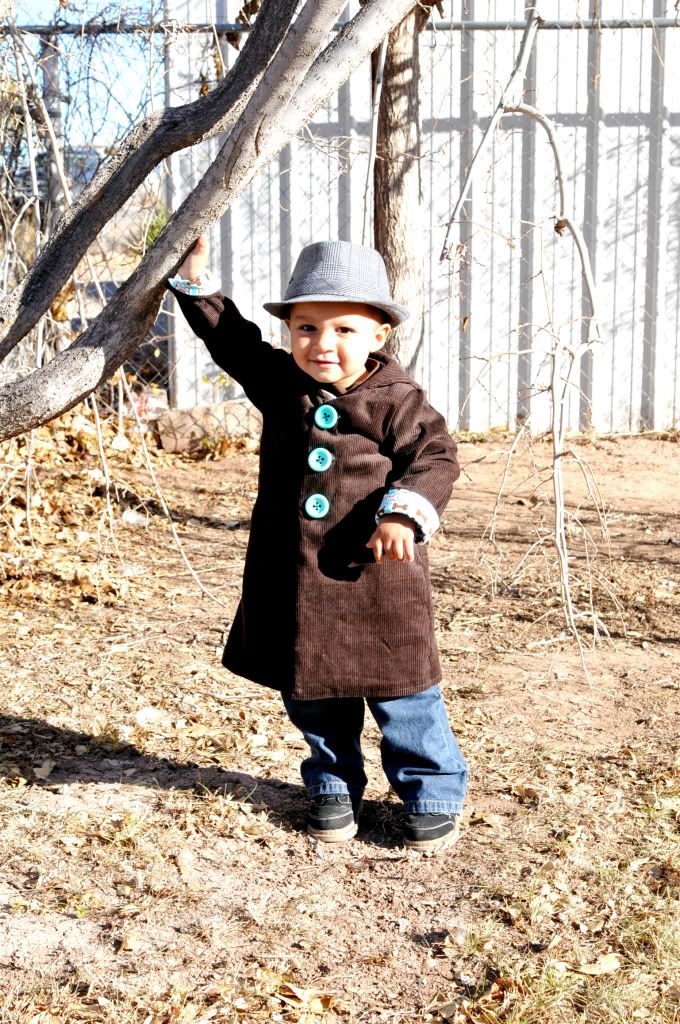 I absolutely loved this pattern, I cannot speak highly enough of it. (No, she didn't pay me!) It was very straight-forward and easy to understand even for the newbie that I technically still am. I had some assistance with sewing on the sleeves from my sewing master mom (thanks mommy!), but otherwise it was all me.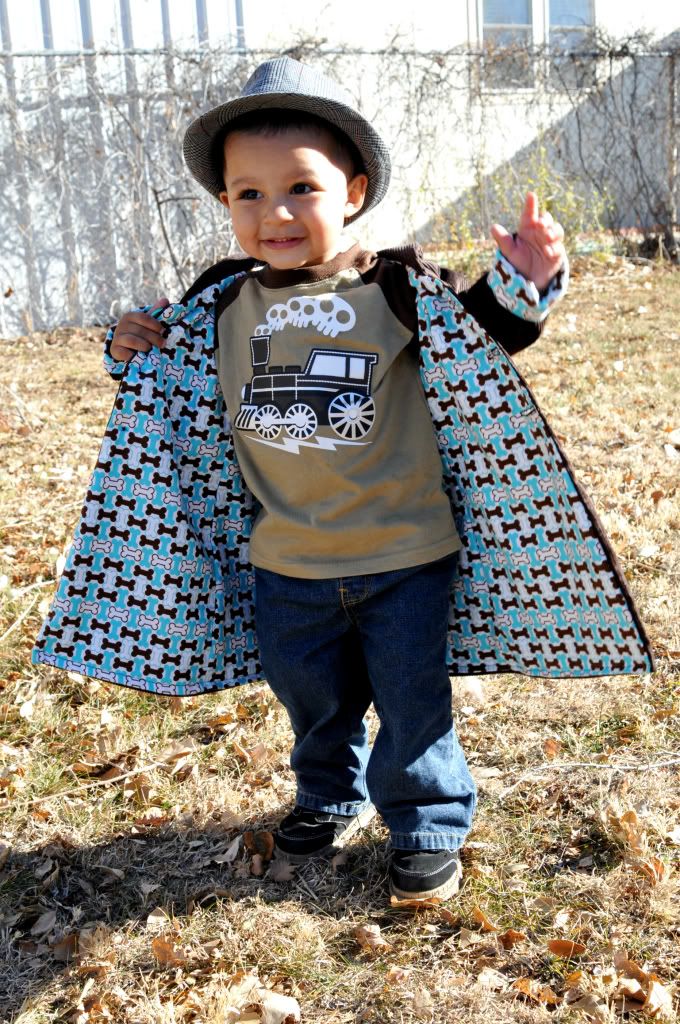 The coat is fully lined with soft flannel, so it's warm as well as cute. The outer is a dark brown cordoroy, so it should hold up to typical toddler boy shenanigans. I was also able to get every single thing for this jacket on sale. The cord was in the sale pile for $5 a yard, the flannel half off to $7 from $14, and the buttons came in a pack of 6 for $2, for a total of $14. And since I bought it with a gift card that I didn't personally pay for, it was basically free! You can't get a coat like this off the rack for free, hah.
I'm really very proud of this project.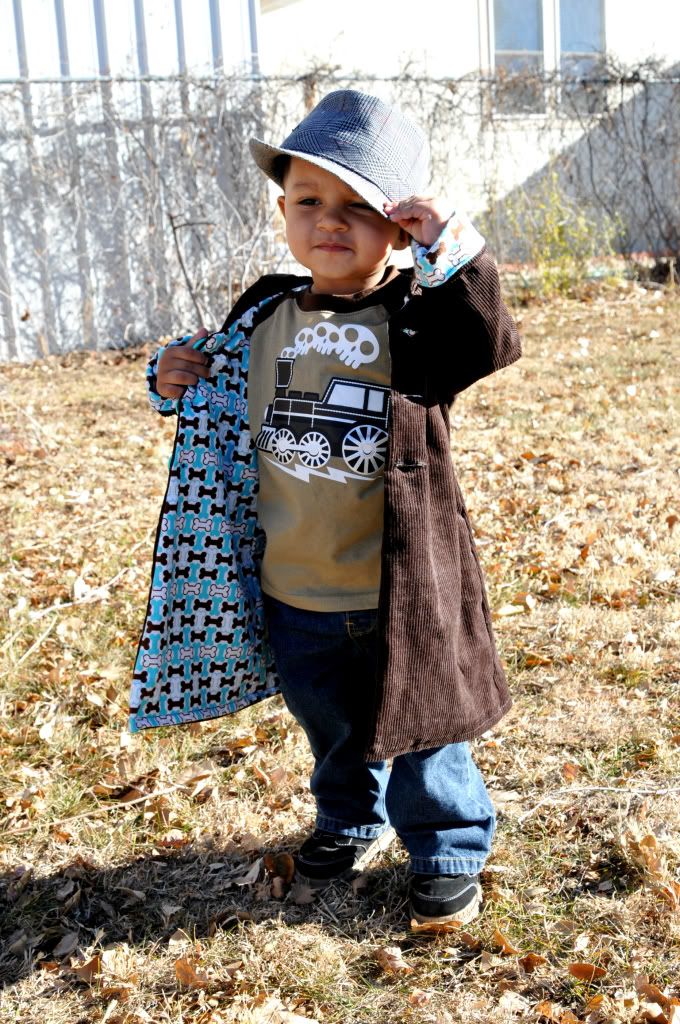 And for a toddler, Micah was surprisingly excited about it. When I held up the finished coat and asked if he wanted to try it on, he said, "Ok. On? Put on? Go outside?" He was an extremely willing model, especially since it meant we got to outside, his favorite place. He posed happily. I figure I better enjoy this, since in a few years he will likely stop being so compliant to wear mommy's sewing.
He will also likely stop making this face soon, so I better document it. It's my favorite!