Don't you hate getting started on a project, getting about halfway through it and then finding out you're missing some vital element you need to complete it? ARG.
I found
this
tutorial on
Pinterest
awhile back and hadn't had an opportunity to try it out until today.
Several months ago Walmart had some sort of crazy clear-out of a bunch of their clothes, pricing them down as far as $3. I wandered the racks, determined to find something that I could reconstruct. As someone that had not really done much with clothes at the time I wasn't sure what I was looking for, but everything in my size range didn't seem to have much potential. So I glanced through the Small to Medium size range for something I could use in scrap projects, and I found these two beauties.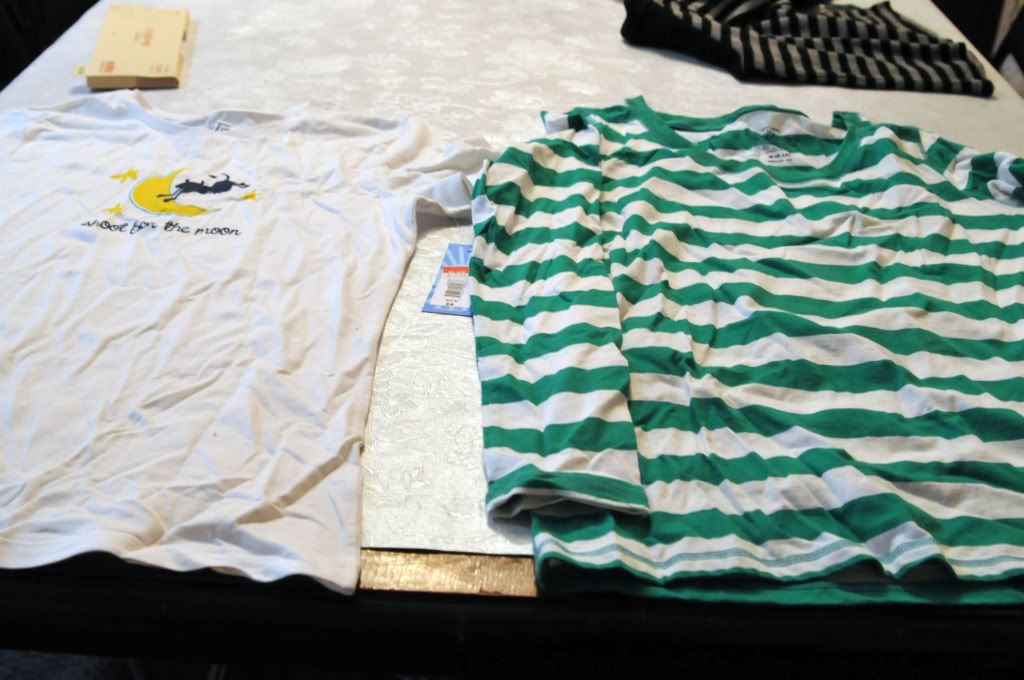 Please ignore the wrinkles. I refuse to iron something that I will just wrinkle right back up again!
When I saw the striped shirt I thought of Micah right away. I love stripes on babies and in a size Medium I knew it wouldn't require much to make it fit. The moon and cow shirt was also obvious for him because he loves the moon and points it out every chance he gets, plus it wasn't too girly. So I brought them home and promptly forgot about them for about two months. Good job, slacker!
Today I had a bit of free time so I dug them out and brought along a new shirt I just bought for the baby to use as reference. I lay them out on my dining room table and started pinning them. For the green shirt, the neck was way too wide for an 18 month old, so rather than just pin up the sides to take out the excess, I pinned up the center to bring in the neckline.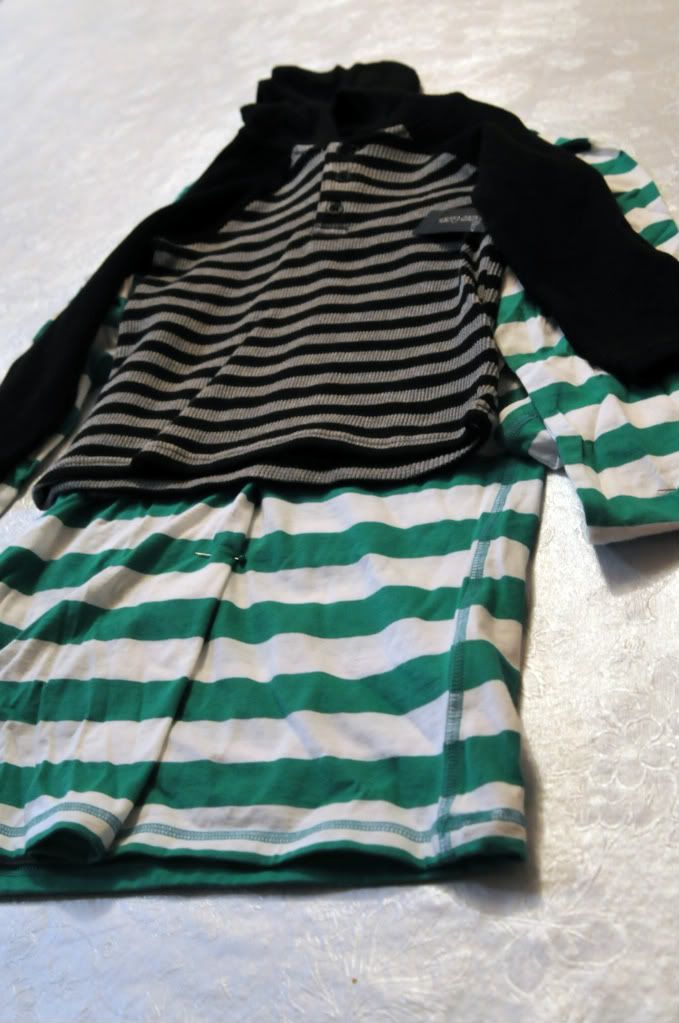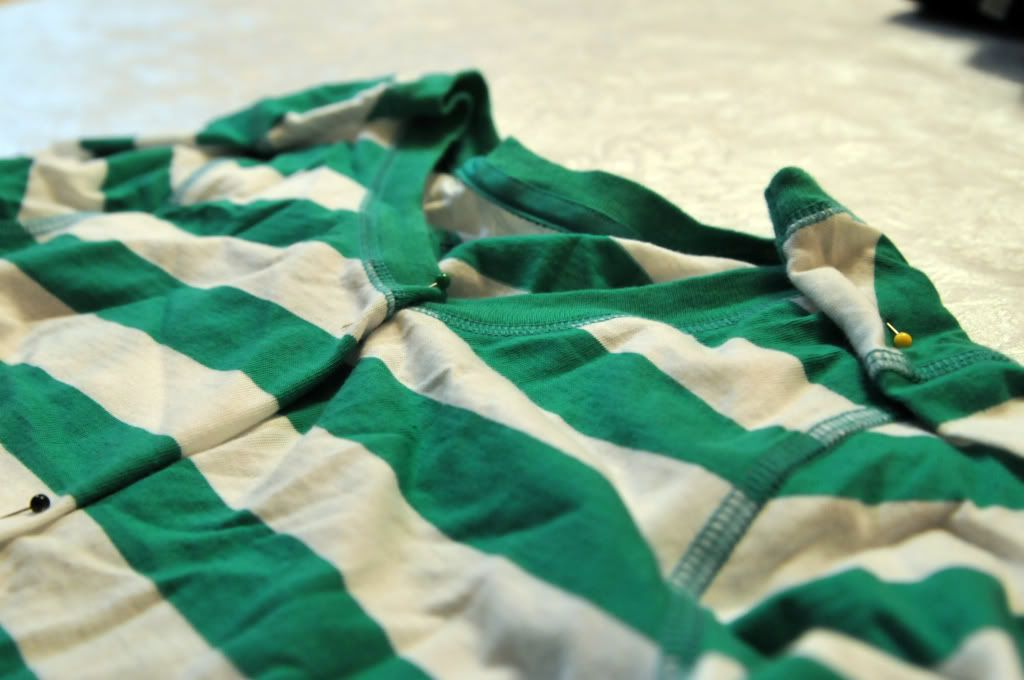 Then I pinned up the sleeves, leaving some room for a small cuff.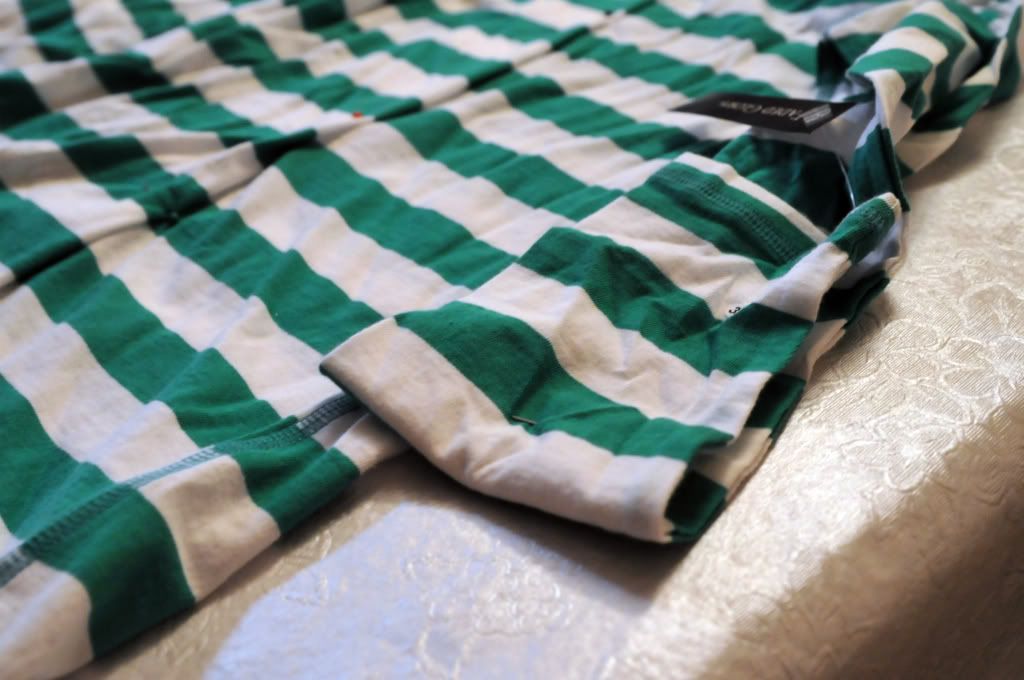 I also pinned down the top of the shoulders to bring in the neckline even more and to help narrow the arms. It was about this time that I realized I should have turned it inside out, hah. So I turned it inside out and repinned, then I cut off the bottom at the length I wanted and cut off the sleeves to where I pinned.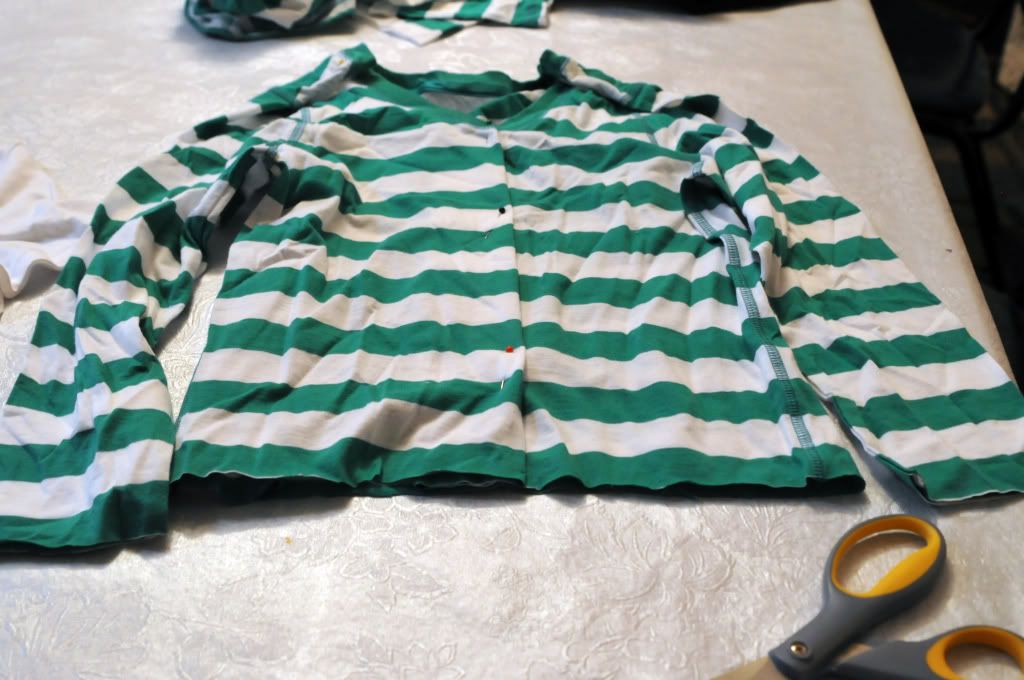 And since I am an overachiever, I also pinned up the cow shirt. I put a row of pins down the sides and inside of the shirt sleeves to take it in. Of course, I also realized I didn't turn it inside out again. I think I'm having an off day.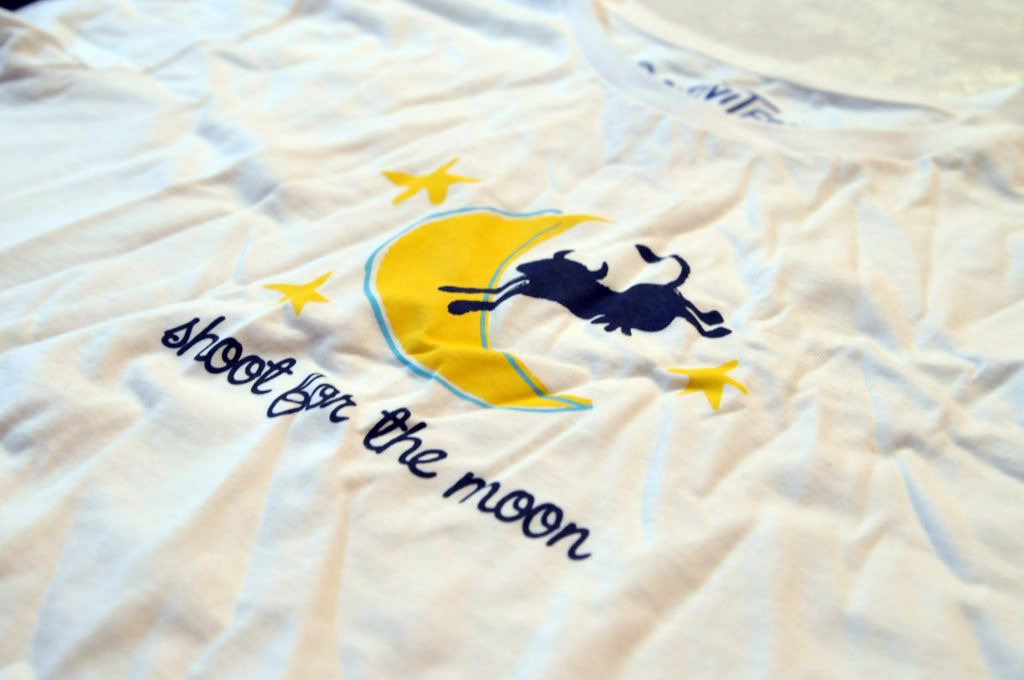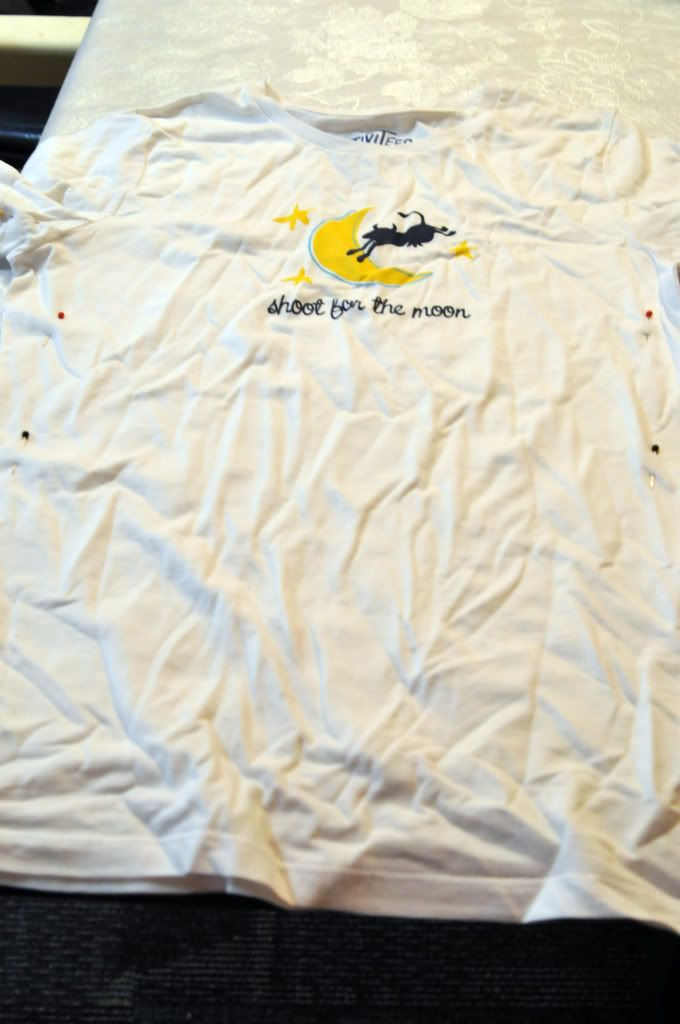 And that's as far as I got because I realized I had no white thread. What a day I'm having. Stay tuned for the finished project!