In the last month, I have tested two patterns for two fabulous bloggers/designers. Let me tell you, sitting on the pictures after I test a pattern is hard! I always want to show off something that turns out especially cute, but I was a good girl and I waited. Turns out that one pattern was a part of the newest Pattern Anthology colllection, the
Alphabet Collection
. And really, I could not have been more pleased to be a part of it.
The first was a pattern from
Shwin&Shwin
, The BBC Vest.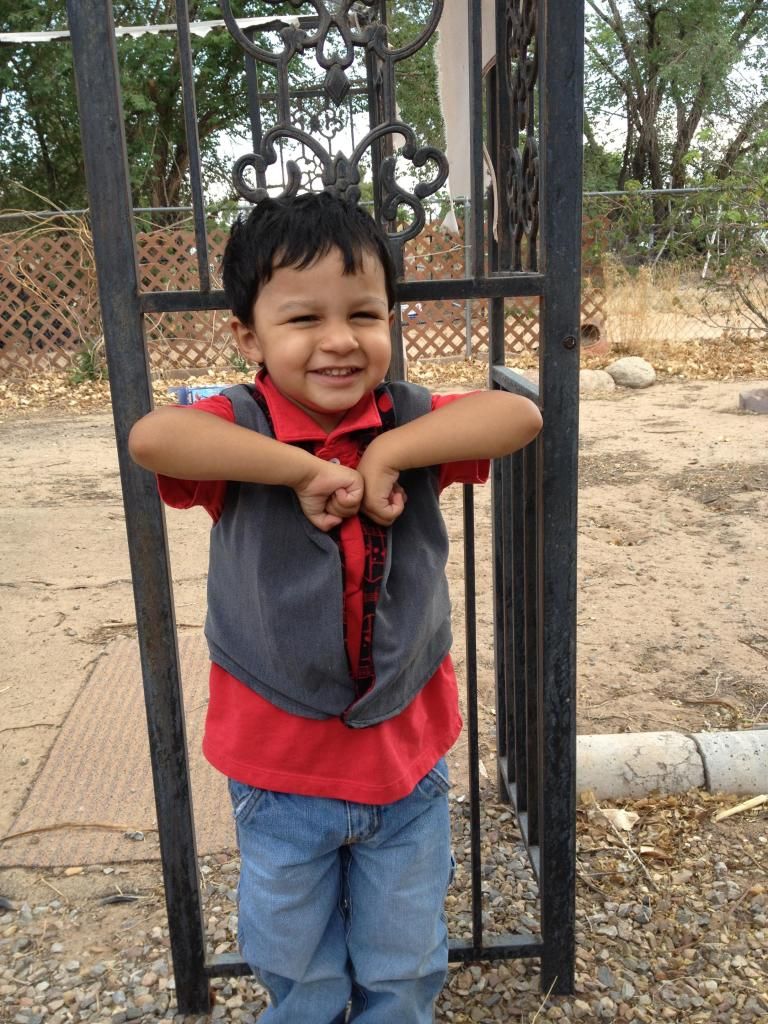 I asked him to make muscles for me. Eh, close enough.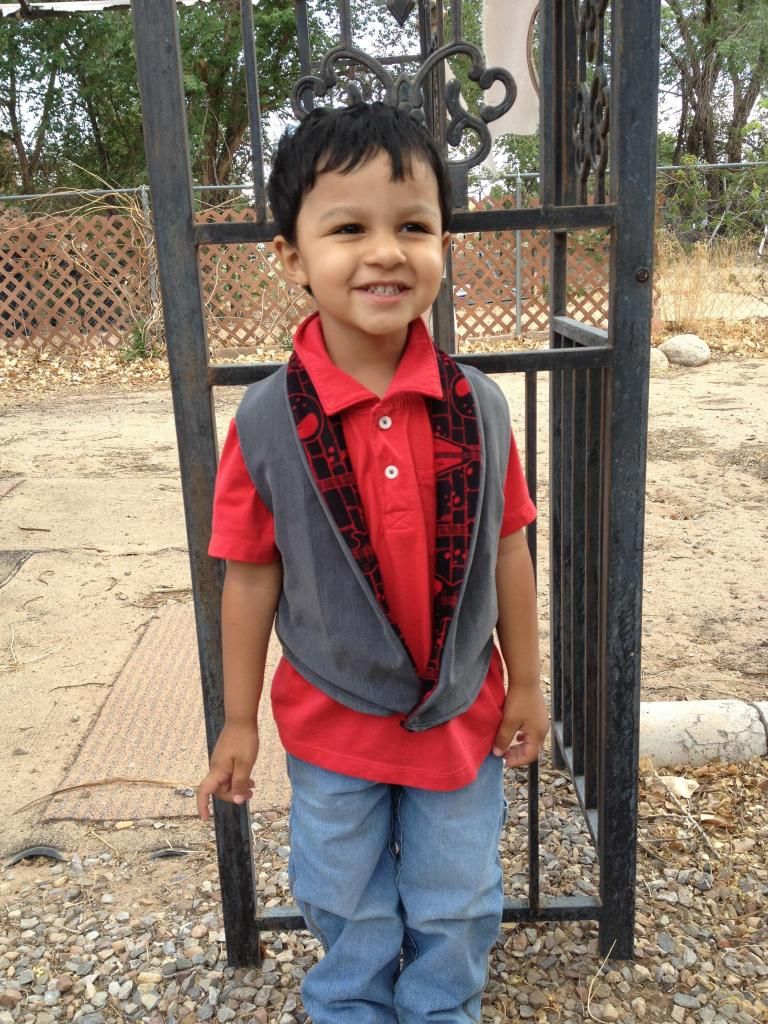 Micah is a pretty true 4T, though he tends to be on the slim side. I cut a 4T and I guess Micah grew, because it was a little short/narrow. That's what pattern testing is for! It still turned out really cute, and he loved it, so I will be making him more of these in the future.
The second was a pattern from
Melly Sews
, the Tee x 3.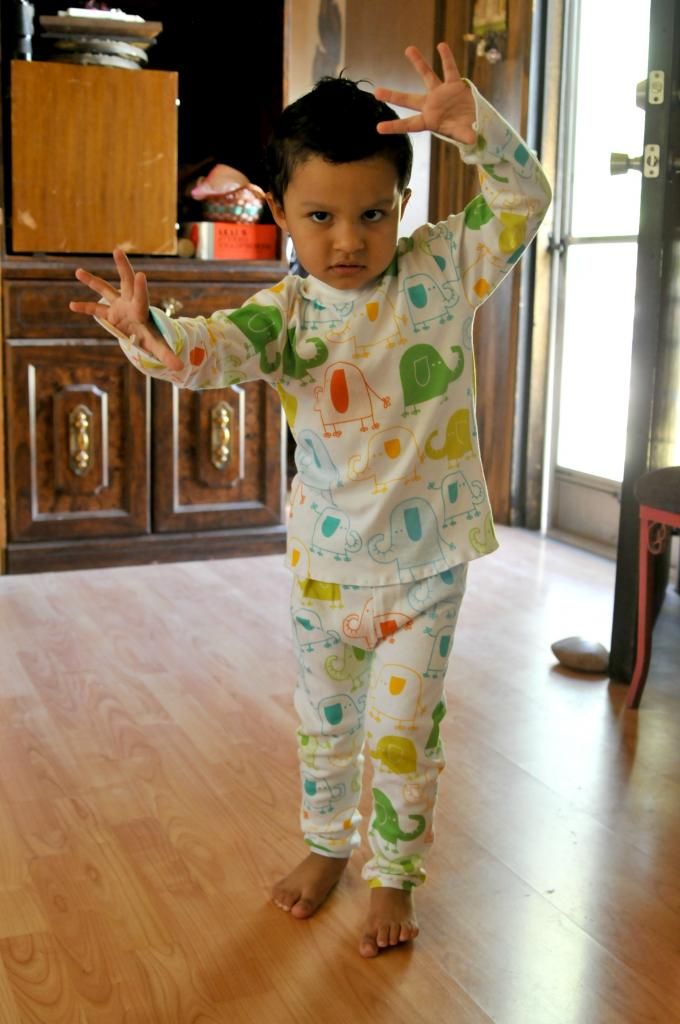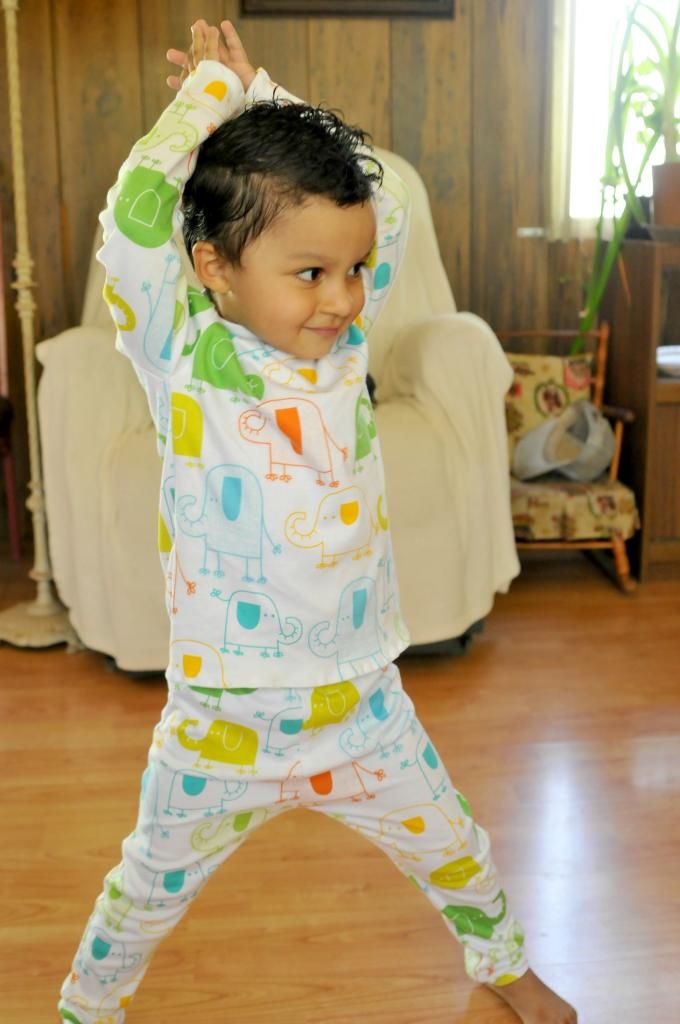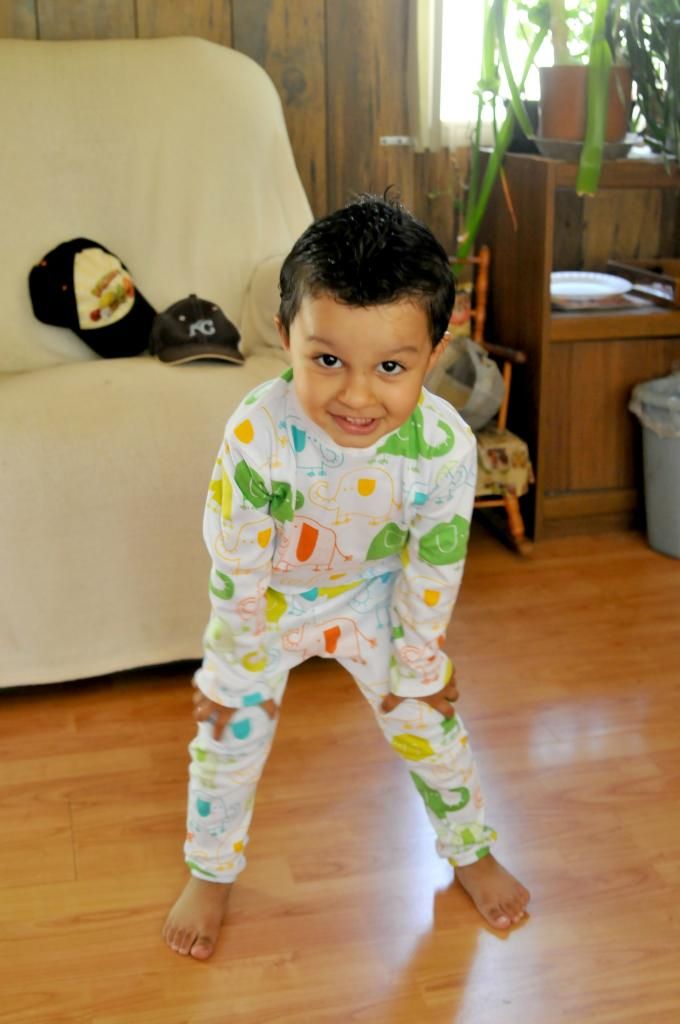 This was fantastic! My mom bought some cute jersey with an elephant pattern from Joann's about a week before I volunteered to pattern test, so it could not have been better timing. I drafted the pants myself from a pair of Micah's existing pajamas, and I chose the long sleeved version of the Tee pattern for the top. My dad thought I bought them at the store. That's always a flattering thing to hear, but the pattern could not have made it more easy. I'm still learning to work with jersey, but it's a very forgiving fabric. I knew not to pull it through the feed dogs, but it still gave me some wavey seams. Once on, you couldn't really tell, and I am pretty proud of these.
Go buy them! You won't regret it.