I may not have posted in awhile (nor had
the time
), but I have been trying to sew as much as possible on my weekends. It still takes me ages to finish stuff that is more complicated than a paid of sleep shorts or a crib sheet, but even if it takes me three weeks to get a blanket done, at least I finished it!
I cannot tell you how often I wish I could work from home. Seriously. I daydream about winning the lottery and being able to sew as much as I wanted all the time. But I digress.
My two biggest undertakings in the past few months were paid custom work. A classmate of mine from high school is having a baby in August. She posted a picture of a really pretty crib set on Facebook, lamenting the price ($300). I looked at it carefully and then offered to make her a similar set if she bought the fabric, and then charged a small price per piece since it was the first set I had ever made, and I didn't want to completely jip myself. She brought me the material and ribbon to make two complete sets (one mini-crib, one standard crib), and I went to work.
Mini-crib blanket.
It. Took. FOREVER. Mostly because I was uncertain of myself because I hadn't sewn a crib set before. The sheets went quick and easy, but I had some serious issues with the minky for the blankets, and then the skirts ended up being too short so I had to add material to both. One of the crib sheets I had to "side" with the blanket material because the piece she bought was too narrow.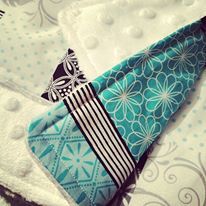 Full size crib blanket.
In the end, they turned out so cute. And I offered to take newborn photos for free so I could have some shots of the cribs all made up with a sweet little baby in them. Those will be forthcoming, as she is still baking that baby girl. I can hardly wait to see her in her fancy new cribs.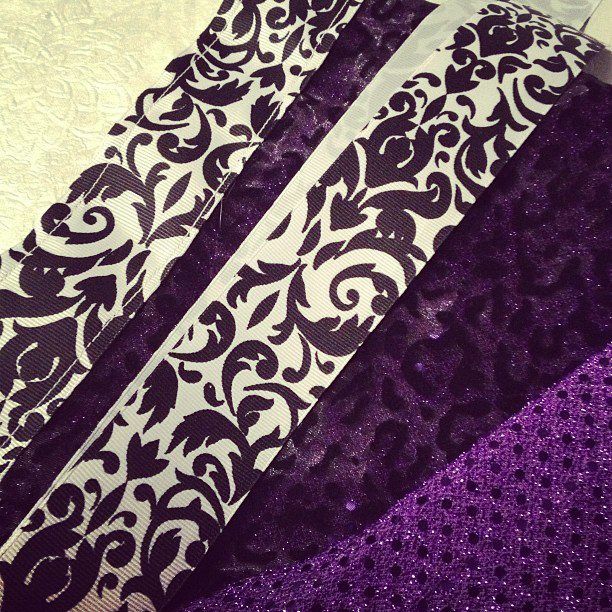 Skirts!