I don't think I have ever really mentioned this here, but I am also a photographer in my (little) free time. It's mostly a hobby, but to keep my skills sharp I take little paid photo gigs on occasion. I like to shoot family portraits, especially children.
A few weeks ago, a photographer friend of mine got an idea to do a photo series of people she knows, called Overexposed/Underexposed. The point was to take one photo of something special that everyone knows about you, and one that not everyone knows but is important. After some thought, I chose to use photography/sewing. I have been a photographer since 2007 (holy cow, I just realized how long that is), but I have only been sewing since 2011, and mostly for myself and Micah. So when people think about needing a photographer, they would likely think of me, but if they needed pants hemmed, they likely wouldn't. In my social circle, that is.
The final photos of me will not be public until the whole set has been shown in a gallery somewhere here in Albuquerque, but in exchange for my (rather lacking) model skills,
Minie
took some pictures of me at my machine that I could use as a headshot/profile image online in places where I talk about my sewing. Like here!
I haven't changed my pictures everywhere yet, but my
Pinteresting Mommy
Facebook page is using it, as well as my Kids Clothing Week profile.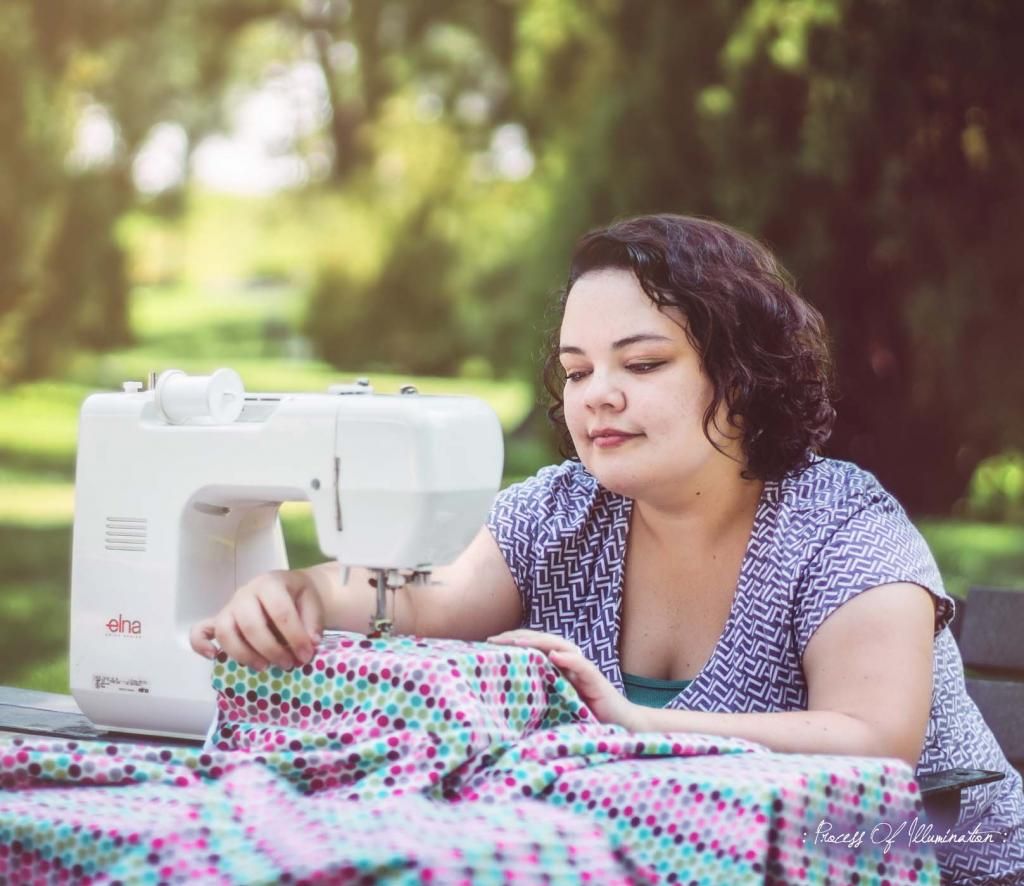 And you guys? I have never liked a photo of me as much as I like this one. I am used to being the one holding the camera, not the one posing, and I felt super awkward. But Minie makes me look thoughtful and awesome, so she gets a ton of kudos. In fact, you should go
hire her
if you are local! She will work her magic for you.
Did you get photos taken for your online presence?