Thank goodness for Skype. It saved me a lot of lonesome afternoons home alone without my little monkey. He had a BLAST in Kansas with my family, who spoiled him rotten, played with him until he literally passed out every night, and bought him so much clothes he probably won't have to wear anything I bought or made him for weeks.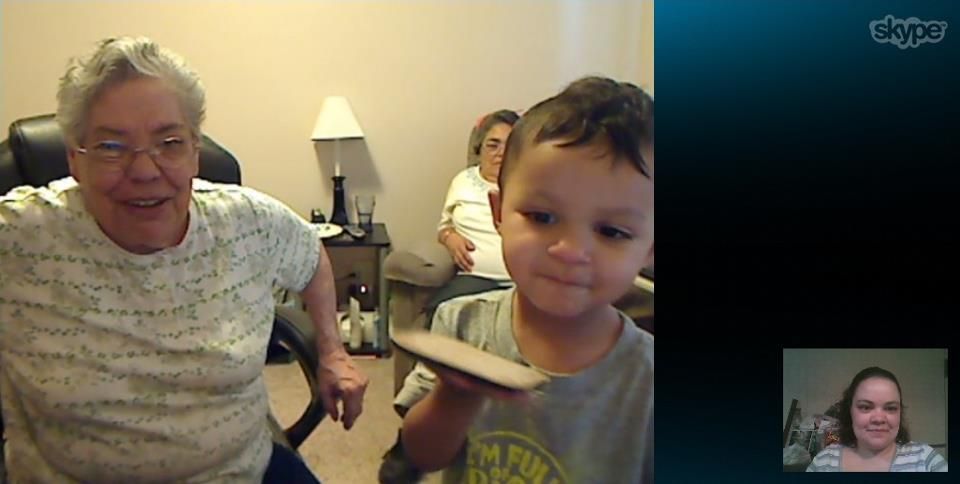 You might recall
a post
I made last week about how much free time I was going to have this past week to work on sewing projects. Wanna guess how many got finished?
If you guessed zero, you'd be right. But I did get a few things done that were just for fun and all but one turned out exactly like I wanted. Let's not talk about the one that I failed so badly at. I think I wasted some really lovely fabric. But back to the good and less ugly!
On Saturday I went to Joann's on a whim with my husband and he chose this really cool knit fabric to make Micah a shirt out of. It's a thin black mesh with a layer of striped grey knit on top that has little holes torn all over it to display the mesh. Hard to describe, cool to look at. I whipped up a little shirt for him in about 20 minutes by folding a shirt I already knew fit him in half and then tracing around it, sleeves and all. So I cut only two pieces and sewed them together, and hemmed the sleeves. I didn't hem the bottom because it's knit and won't fray, but I think I might hem it a little since it was a tad long on him. I also cut two quarter inch strips and sewed them inside the collar instead of making a "real" collar.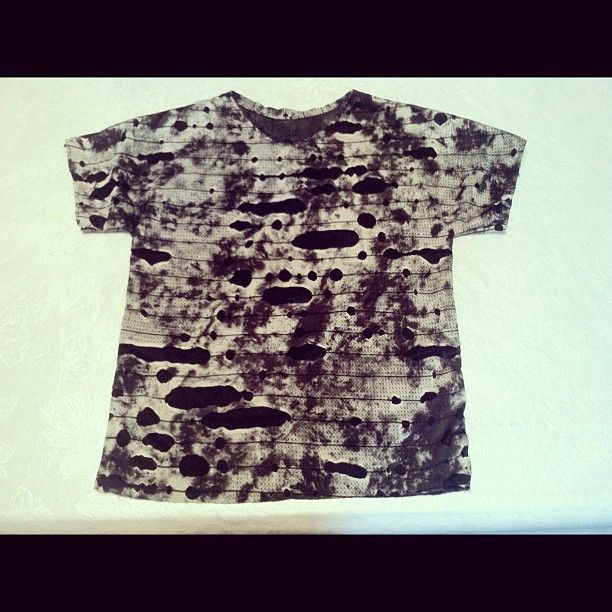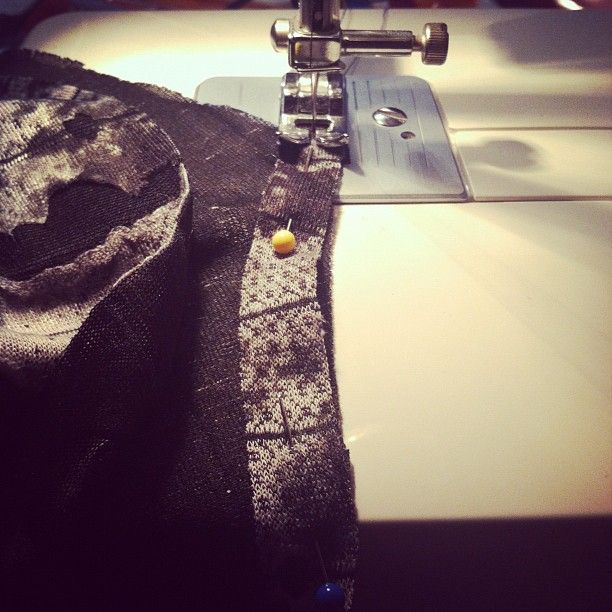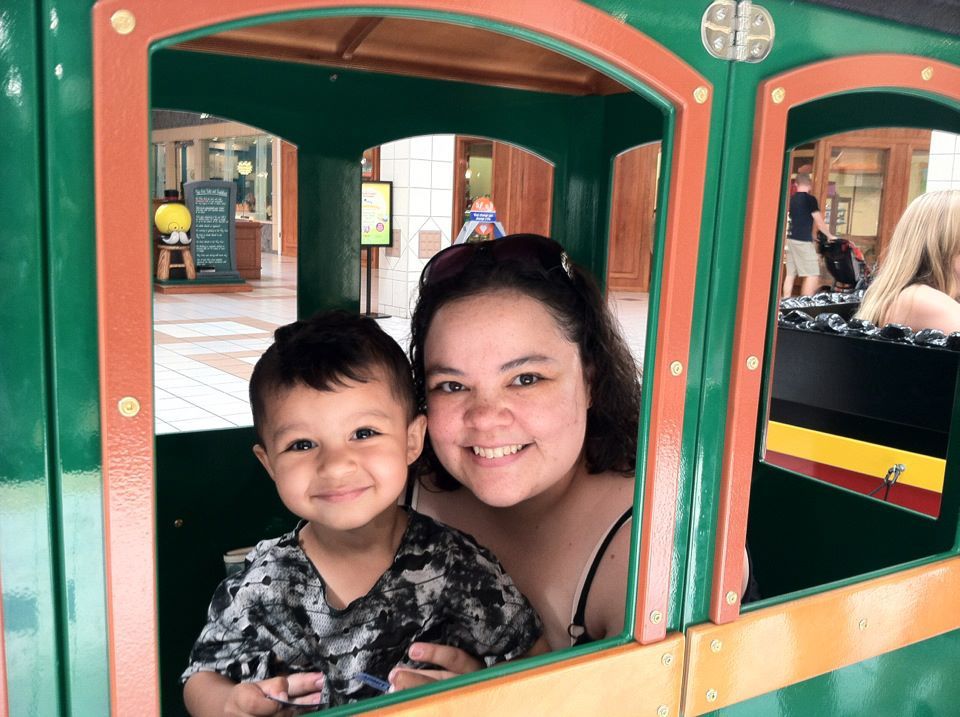 That last one was taken by the conductor of the little train that runs in our local mall. He absolutely LOVED the ride, especially when they played Choo Choo Soul over the speakers. I think he has a little crush on Genevieve.