For ages, I had this pinned.
It just looked so simple, and I have a stupid amount of old shirts that have shrunk or have, ahem, been outgrown that I wish I could wear again. I pulled out a couple shirts and then went to my local fabric shops hoping to find some pretty patterned jersey/interlock to use, and came up empty-handed. For some reason my local shops don't sell much that isn't quilting cotton or satin and chiffon. Sad.
So instead, I went out and bought two $5 shirts from the clearance racks that were sort of matchy, and in 20 minutes (seriously) I had this.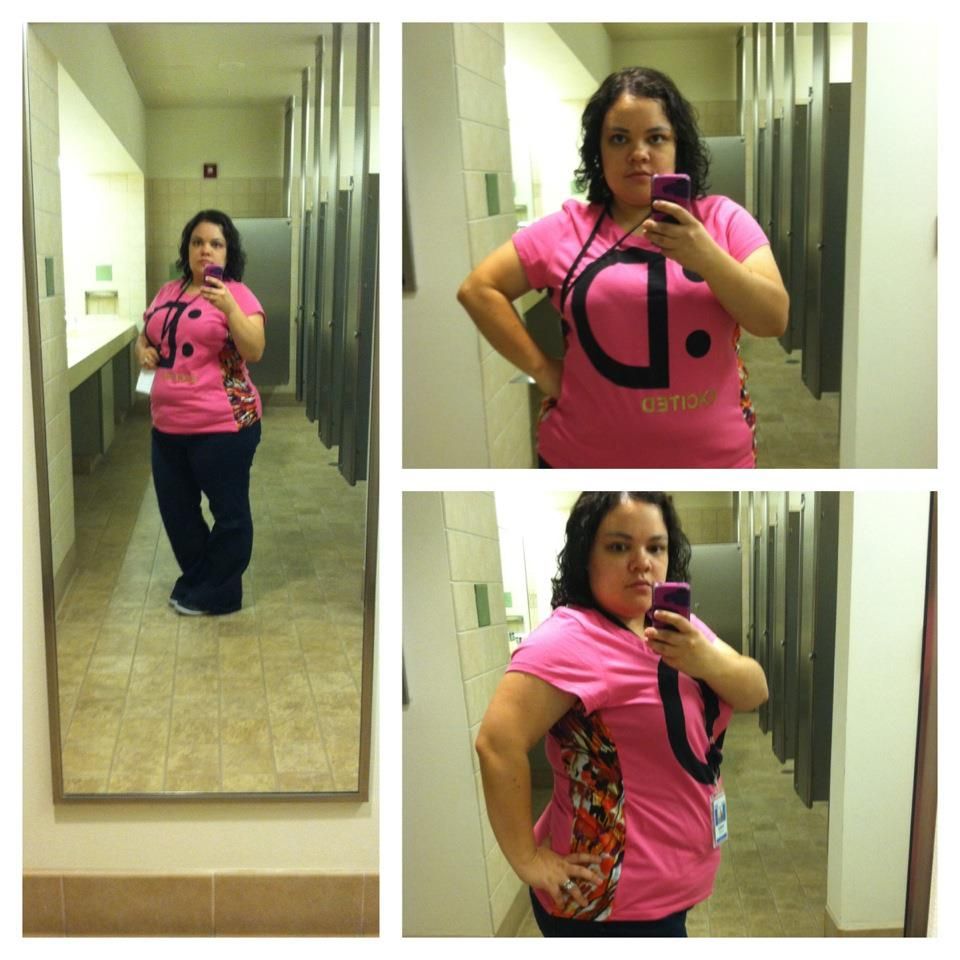 Absolutely worth it!