It's been awhile. I have no excuse. But I do have lots to share over the next few days!
This project was one I had been thinking about for awhile, and then one day I just woke up and decided to go for it. Not long ago, I found this little beauty on Pinterest.
It was a very cute, very simple backpack for a toddler. Best of all? No zippers! And even better - I already had the materials. On a whim I picked up some very cute, very boyish fabric with a paw print. I just got a yard because I didn't want Joann's to sell out before I could decide what I wanted to do with it. And this project required far less than that. So I dug it out, along with some psuedo-matching ribbon I bought for a pacifier clip last year, and some fusible interfacing, and took off for my mom's. The best place to go to sew, because I have someone to distract my very busy, very nosey toddler while I stitch in peace. It's the small blessings, you know.
And this is what I came up with. Forgive the "stuff" in the photos - I was limited on time to take these and, well, I had made a sewing mess. Not everyone cleans up the second they finish a project, though I am fully envious of other gorgeous blogs with perfectly clean tables to cut/sew/photograph on!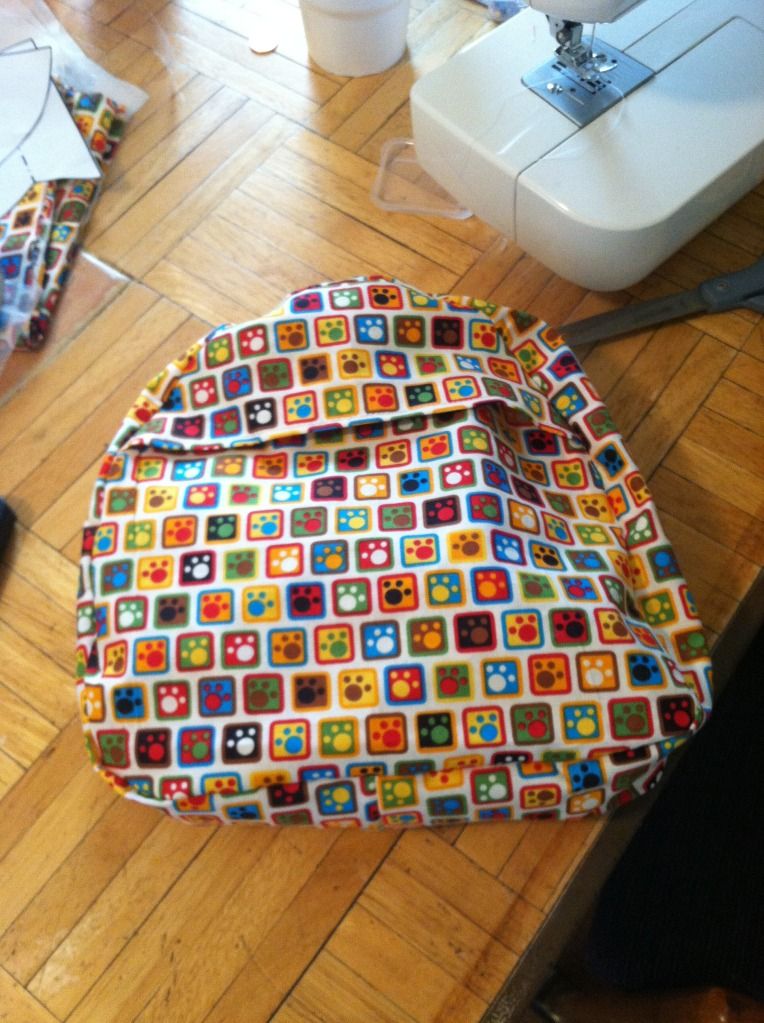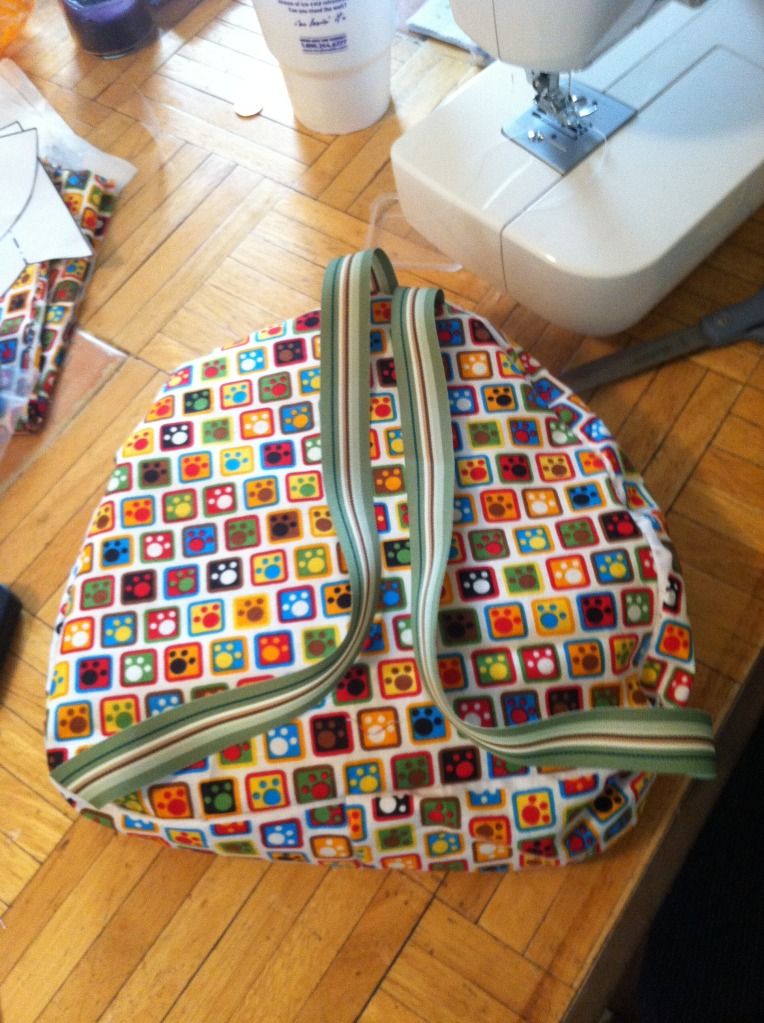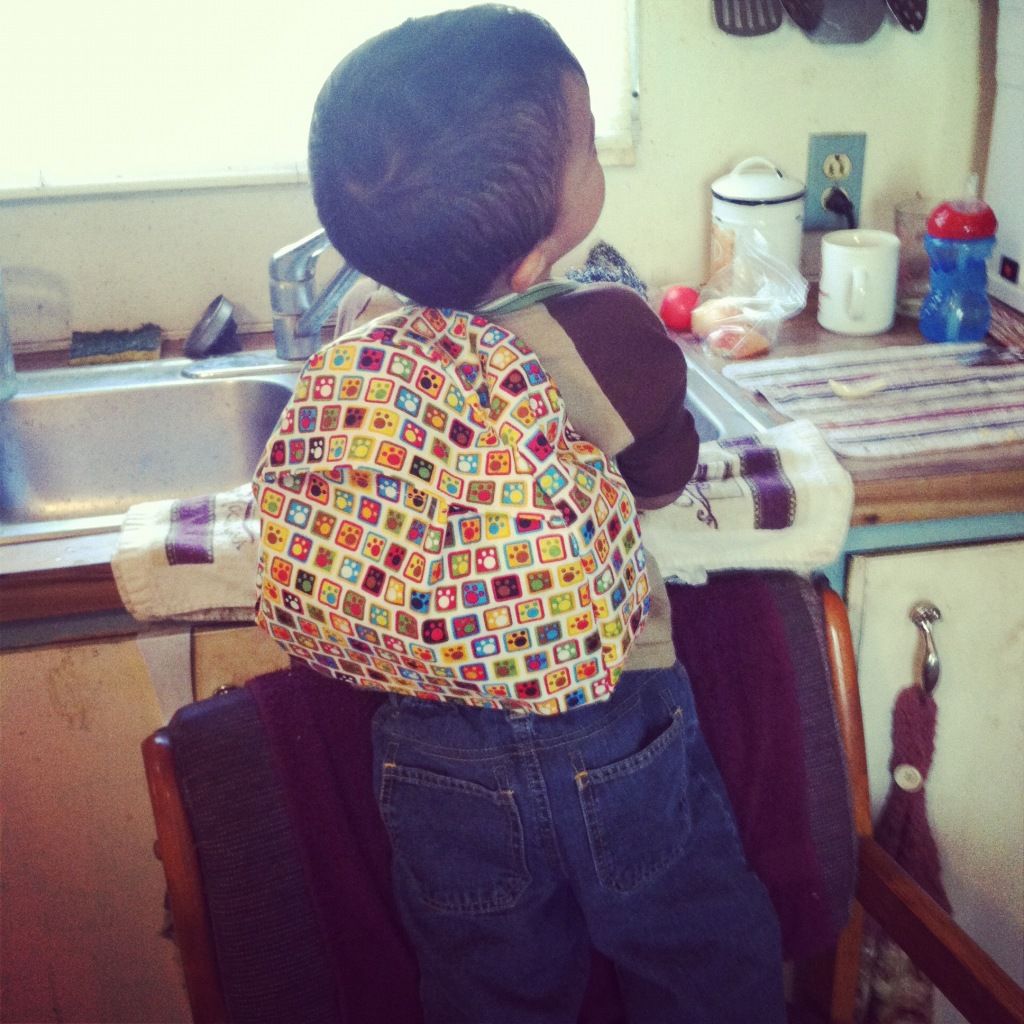 In case you're wondering, yes, Micah is modeling the backpack while washing dishes. One of his favorite activities. Here's hoping he continues to like it even when he's a surly teenager.
The pattern and tutorial were extremely easy to work with and I absolutely loved the end result. Micah sure likes it, too, and the straps are the perfect legs for his long, gangly toddler body. I recommend it and I plan on making more!
Also, go check out The Epic Adventures of a Modern Mom's Blog Hop Til You Drop!