Like always, I was a huge slacker on Mother's Day. Last year I bought my mom this gorgeous flowering tree (not even sure what kind, but it was pretty) because I had no idea what else to do. This year, exactly one day before, I had an idea. I saw this picture that my mind mistook for something else, and my project came into being.
I can't find the picture now - I knew I should have saved it! - but it was a card with a tree drawn on the front, and the leaves were all individually cut teardrops folded in half to make a crease, so they were 3D. In the small view, I thought the leaves were fingerprints and thought, "Wow, that's creative!" When I realized they were paper, I decided that my first thought was even better, so I went with it.
Went to Michael's. Bought a pretty blue 12x12 sheet of paper. A brown felt tip marker. A frame. Some 3D leaves in fun shades of green. And finger paints. I drew the tree on freehand, stuck on the stickers, and then went to every "kid" of my family and had them add prints in different colors so we could tell them apart. I also left enough optional spots for a second child of mine to come in and add prints later, at which point I will have everyone sign it and color code it. But for now, it's still pretty and my mom absolutely loved it. She showed everyone at work, which is pretty much a sure indication that she felt special.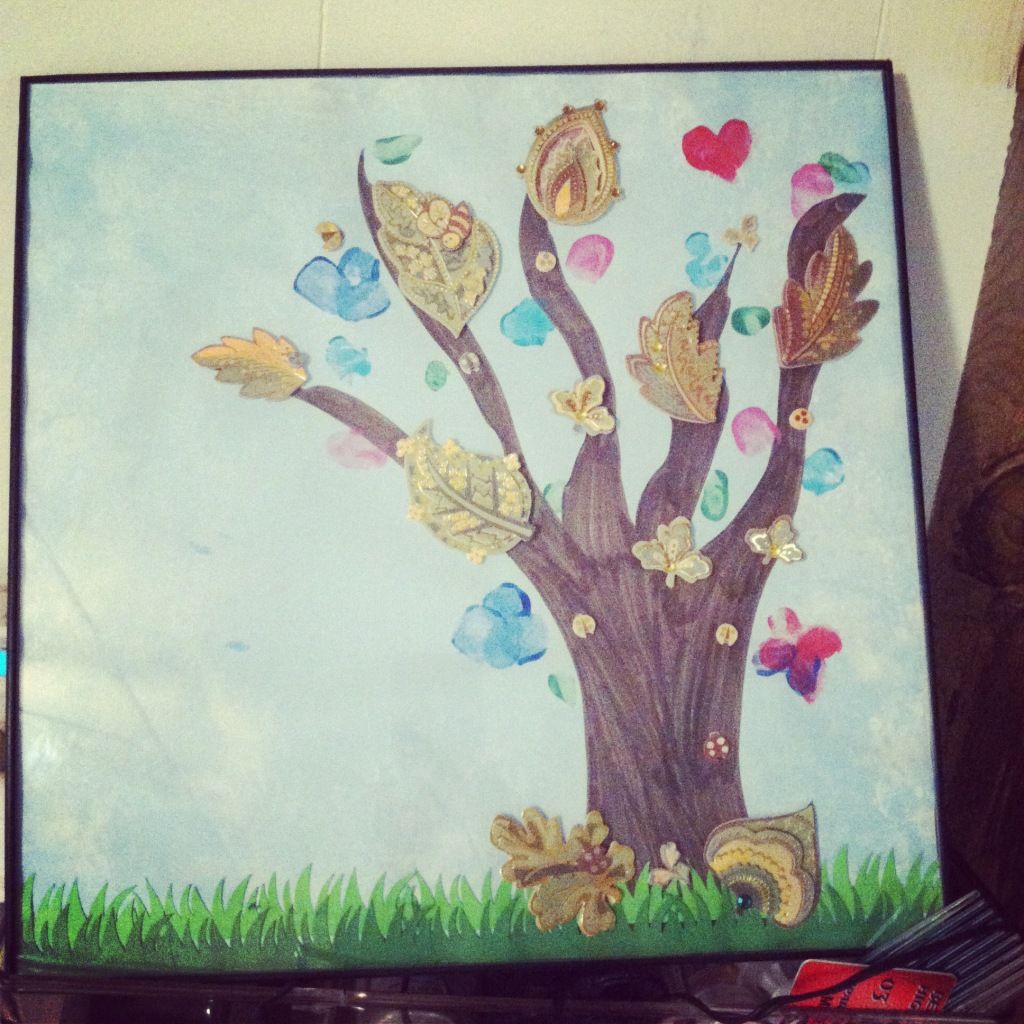 In case you're wondering, Micah's smudgy little prints are the green ones. And he loved the process so much, that I let him go crazy with the finger paint. He needed a shower afterward, that's all I can say.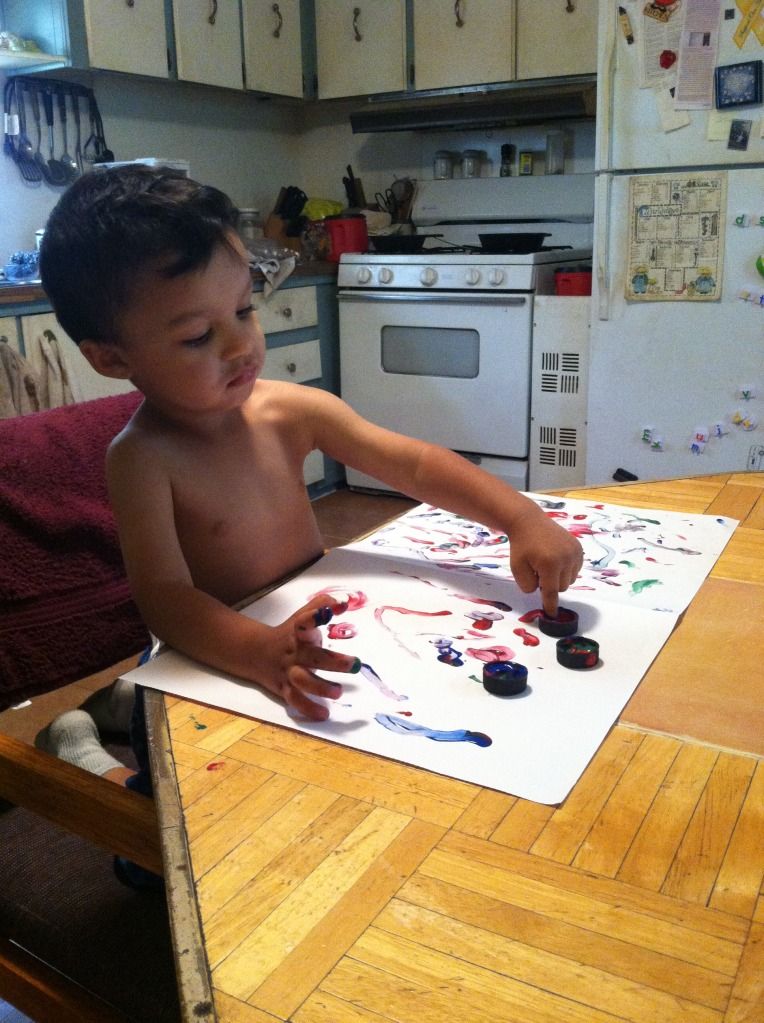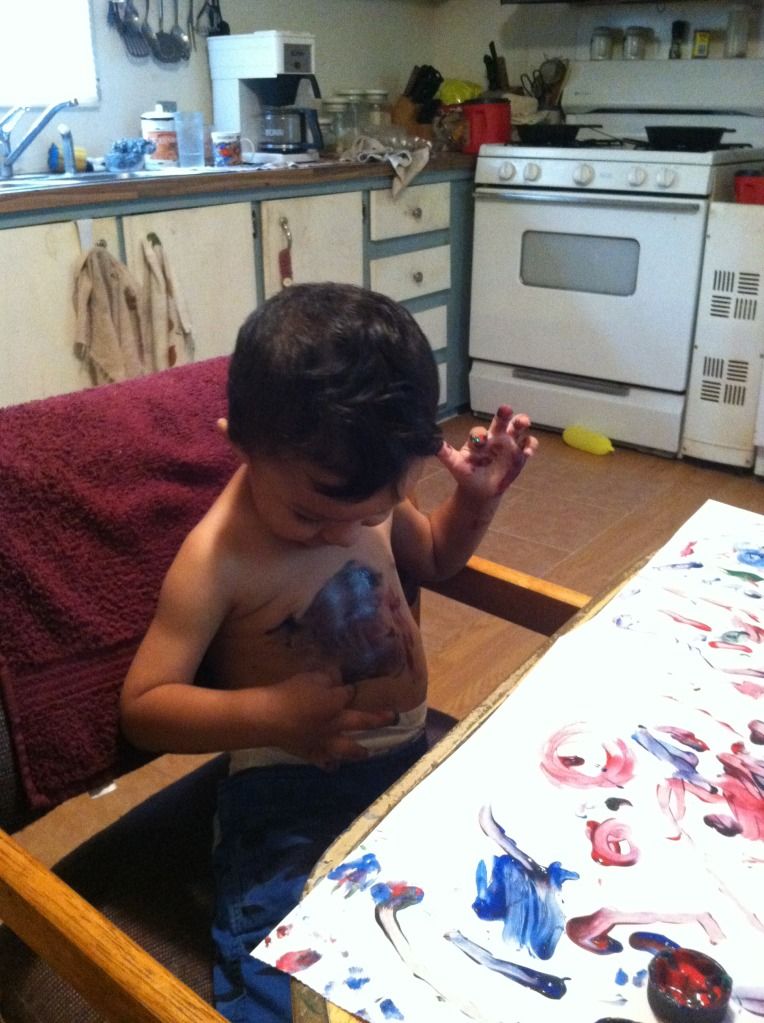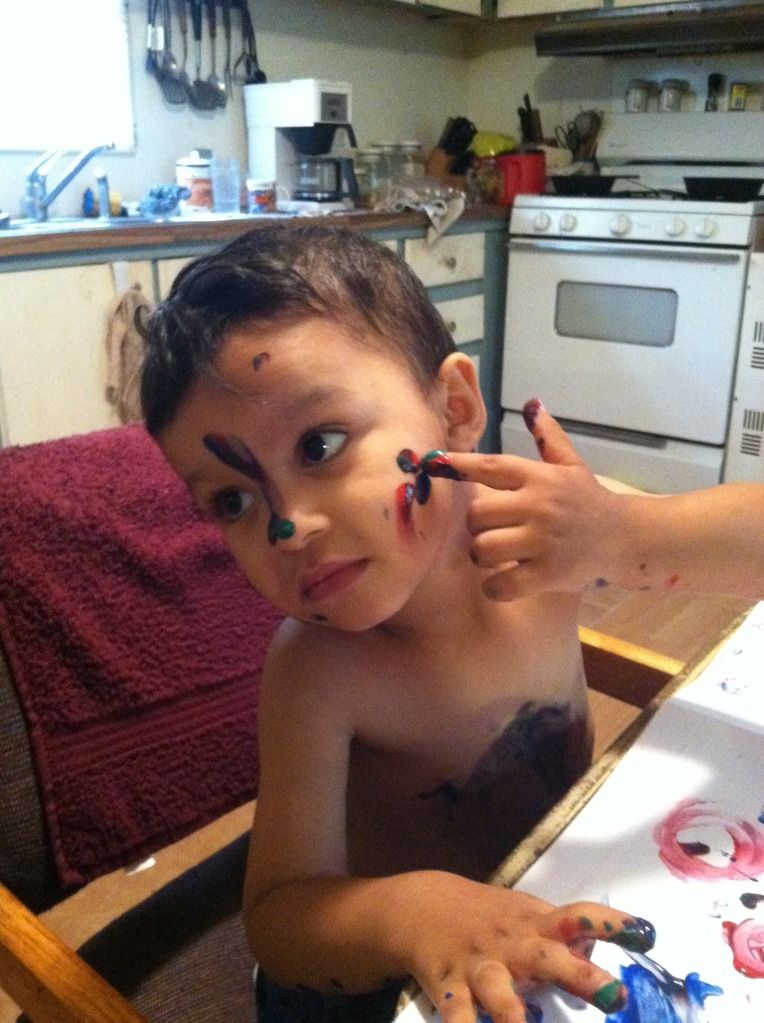 I hope you all had a wonderful Mother's Day!