I received one or more of the products mentioned for free using
Mom Blog Society
. Regardless, I only recommend products or services I use personally and believe will be good for my readers.
As an avid user of
Pinterest
, it isn't terribly surprising that I would be very interested in anything involved with it. As part of the
Mom Blog Society
, I was offered an opportunity to review a copy of an e-book based on Pinterest, and ways to use it to further a business. Be it a shop, a blog or a photography business, Pinterest can really work wonders to help you build an audience and reach hundreds, even thousands, more viewers than you would the old-fashioned way. It is such a valuable tool.
So when I came across an opportunity to read an e-book all about using Pinterest to build my readership, by
Kim Garst
, I jumped on it.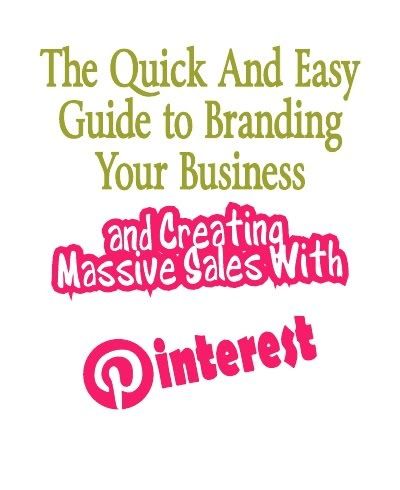 As a fairly new blog, my "brand" has not really been built yet. I don't have a ton of followers, or a steady posting on certain days of the week. I usually just do my best to drop in and post something that might be interesting once or twice a week. So using Pinterest to gain attention for my blog is key right now. As I read through the e-book, I found myself clicking back and forth between my Pinterest boards and the PDF so I could make changes as I read. Some of the hints were things I was already doing, but certain key points - like organizing my Pinterest boards so the most active ones were near the top on my profile! - were quickly implemented because they just made so much sense, I had no idea why I hadn't thought of them before.
Kim Garst
is just awesome. She has taken a virtual pin-board that most would use as a bookmarking tool, and evolved it into a way to expand a business. Genius. You can find her all over the net!
Twitter: http://www.twitter.com/kimgarst
Facebook: http://www.facebook.com/socialmediabrandinggal
So...would you be interested in getting a copy of this e-book for yourself? You know you want one.
So leave a comment! Name and valid email required so I can contact you if you win. Want a another way to win? Follow me on
Facebook
and get another entry. I will be using
Random.org
to choose the winner.
Good luck! Contest ends Saturday, March 17th.
I received one or more of the products mentioned above for free using
Mom Blog Society
. Regardless, I only recommend products or services I use personally and believe will be good for my readers.