It's been one heck of a year so far, and it's only just begun.
Last weekend my husband was hit by another car, barely clipping his front end but ripping his bumper off and bending the frame. (FYI - Elantra's are not the most durable cars on the road.) So the last week has been a long process to find another car after our insurance paid off the balance with the GAP coverage, which I was very thankful we had. But after jumping through a heck of a lot of hoops to get a new loan, we are the proud owners of a brand new Dodge Nitro. I cannot recommend this car enough.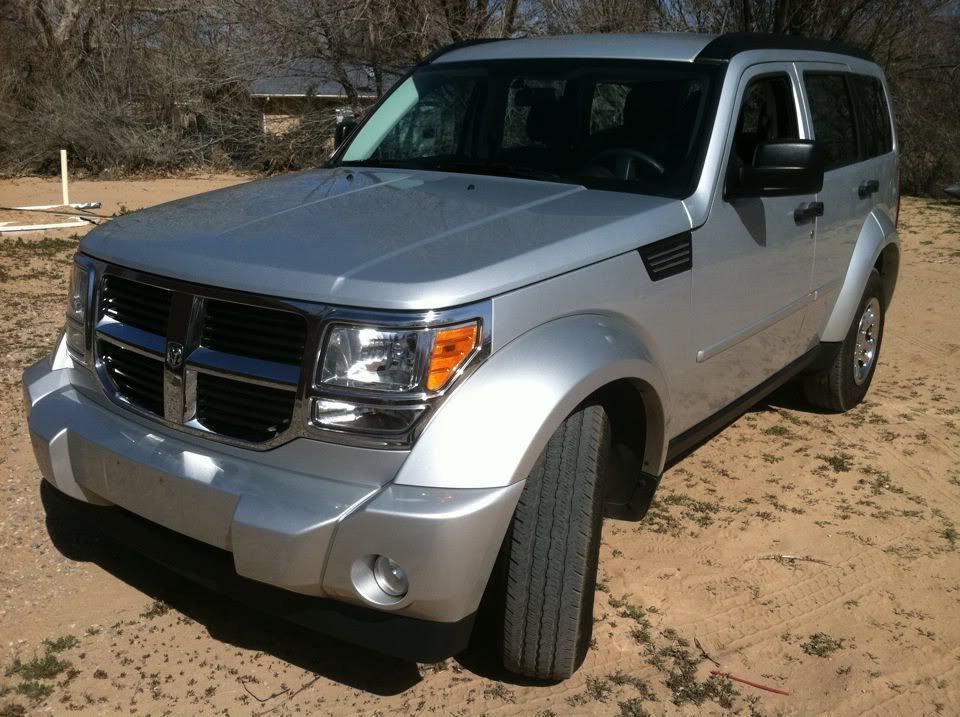 Back when I bought my Mazda5 (more on that in a bit), what I really wanted was a Jeep, preferably a Wrangler or Rubicon four door. Needless to say, they were just a tad out of our new parent price range. This Nitro is so similar to a Jeep for a fraction of the price. It's heavy, strong and durable, and very dependable. It's also surprisingly good on gas, and since my husband will be the primary driver, we likely won't be spending any more on gas than we did with the Elantra.
Somebody else really likes it, too. He got very excited the first time he rode in it. "Truck! It's BIG."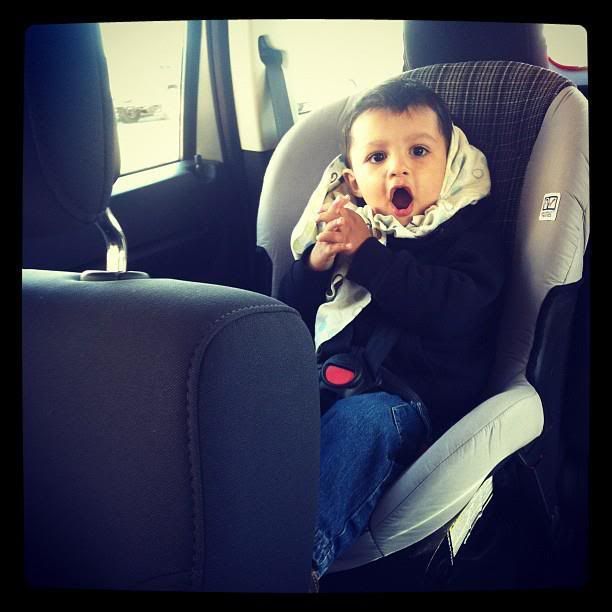 Along with the replaced car, we got a new carseat since you're supposed to replace them after an accident, even though it was minor. We originally had a Graco MyRide65, which was super cushy and reclined pretty far so he was comfortable enough to fall asleep without his head resting on his chest (which I hate - he just looks so uncomfortable that way.) I wanted to get something similar, but that could convert to a booster so it would last him at least a couple of years. Thanks to the insurance I was able to get a Graco Nautilus.
This thing is awesome. We put it in my Mazda5 instead and it fits perfectly in the bucket seat, and it will last him a really long time as it converts to a booster as well. We tried him out in it but he hasn't taken a ride yet, because he was tired and started crying when we put him in it before bed. Hopefully he will enjoy riding in it tomorrow. He really likes my Mazda5, and with the sliding door similar to a van it's the best car I have ever owned. It's comfortable for my size (I'm short at 5'2") and while in most cars everything is out of my reach, in the Mazda5 it's all perfect for the length of my arm and legs. It's the ultimate mommy-mobile, hah.
I guess all things happen for a reason! Now we have a much better, newer car and a fancy new carseat for Micah. But please, life, be good to us in March!